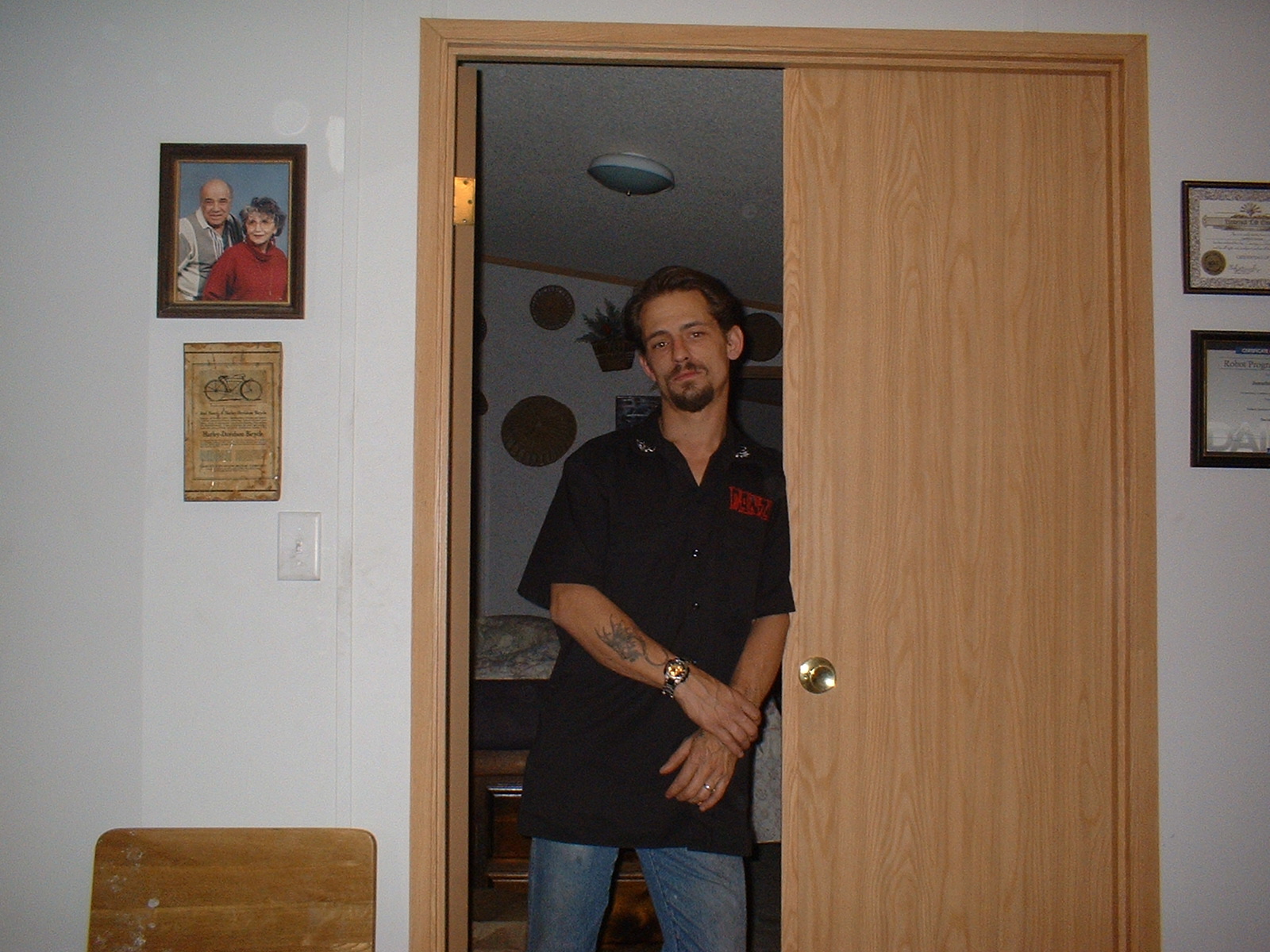 Yup that's Me most days
I'm putting this page together because I'm sick of the mindless belittling arguments of others and I refuse to pay $100 dollars for a card. I do give the First Church of Satan credit for trying to remedy these problems and did apply for and receive their membership packet, I also am a member of The Temple of Nox. I think the time has come for a certain class of Satanists mostly the make-up wearing clowns to give up trying to be "cool" and get on with figuring out what's the truth. If in the end you find wearing make-up is your truth then more power to you. I think the time is here when as Intellectually free people we must unite.
Otherwise we are dooming ourselves to Extinction in the way of all churches that have come before. We are not an Elite few and we must close ranks to help soften the blow when the rest of mankind finds out the truth.....
Ok, now about me
age keep guessing

location Fallon, Nevada U.S.A.

occupation Robot programmer/quality assurance

likes almost everything

dislikes stupid people
LOL on a real note,
I am a robot programmer/ quality assurance inspector for a steel joist plant out here in Nevada, but thats work and we only do it to pay the bills. I keep all kinds of pets here's a list
2 dogs both pure bred American Pitbull dogs and both the most loving dogs ever, Pig and Baby
2 reticulated pythons Xanadu and Golgoth
1 evil little ferret, Gypsy
3 cats 1 russian blue 1 manx and 1 manxamese, Misty, Sox, and Grace respectivly.
I am married with 2 kids and a wife who, though she doesn't always understand what I do or believe, supports me 100%
I found my beliefs along time ago and prefer to post them on other area's of this page. My full mailing address is;
5300 Desert Hills Lp
Fallon, Nv 89406